Discover more from The Fainting Couch
Weekly nonserious reports on whatever's going on in my head—and recommendations for things you might enjoy.
Over 2,000 subscribers
Alice's Weekly: I don't need dollar bills
On the other hand, dollar bills are nice. (I've got Sia on the brain.) 
Oh, folks. The world is a mess of sloppy trash—and not in a fun way. I'm glad we have each other. Hugs. I GIVE YOU HUGS WHETHER YOU LIKE IT OR NOT.  (Sorry, sorry, only if you like it)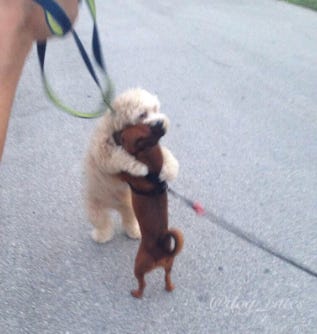 STUFF OTHER PEOPLE DID THAT I FOUND EXEMPLARY 

What Nobody Tells You About Self-Care 
What social workers and other people don't often tell you is that self-care can be completely terrible. Self-care includes a lot of adult-ing, and activities you want to put off indefinitely. Self-care sometimes means making tough decisions which you fear others will judge. Self-care involves asking for help; it involves vulnerability; it involves being painfully honest with yourself and your loved ones about what you need.
I have to admit, I never much understood all the self-care talk. (Maybe because pedicures feel like torture to me? Get off my feet, stranger! Put down that pumice stone!) Anyway this makes a lot more sense. 
Why Success is a Crock—And What to Aim For Instead 
As an artist, you may have a tendency to cast your work into the world and — when the world's reaction isn't all that you'd hoped — you may allow your disappointment to determine your value, and perhaps even your temperament. This reaction is understandable, but it is also sad and absurd, and it is not remotely inevitable. You can recognize that our society's messages about success and failure are absolutely crazy making, and you can opt out. 
Yes. We have no control over success, so investing all your happiness in some ideal you can't reach through effort is madness. Madness, I say! 
You Can't Make A Living As A Writer Because Being a Writer Isn't a Job
Kafka, Dickens, Nabokov — they all had day jobs. Novelists have day jobs! Roxane Gay, who is busy and accomplished enough to be several people, still has a day job. Writers have day jobs because being a writer isn't a job. Writing is a thing you can do if you like it! It's a thing you might get paid for, now and again, if you're good at it! But it's not a job.
A less exciting but more accurate headline would be "It's Really Tough to Make a Living as a Novelist/Essayist/Poet Because For Most People That's Not a Job, Really." Even so, I enjoyed this piece. 
Do Our Bones Influence Our Minds?
As we age, our bone mass decreases. Memory loss, anxiety, and depression also become more common. These may be separate, unfortunate facts about getting old, but they could also be related. Does exercise help partly because it works to maintain bones, which make osteocalcin, which in turn helps preserve memory and mood?
This article is from a couple of years ago. There were years when I could have known that my bones were influencing my feelings. Now I'm not sure how I feel about anything. 
Time to hug a dog, 
Alice