Alice's Weekly: An Inspiring Tale of Eating All the Chips
A couple of months ago I started this new medication to augment my Prozac. One of the side effects is weight gain, so I promptly gained 10 pounds in two months. 
"I think I should go off this medication," I told my doctor, "I can't stop eating. Did you know that pizza is delicious, especially when you put meat on it?" 
"Actually," she said, "the medication doesn't cause your appetite to increase. It only slows your metabolism." 
"So what you're saying is, I'm just a disgusting pig looking for an excuse to stuff her face." 
Then she tilted her head and said some kind of bullcrap about how it's so interesting I would think that, and I smashed her Buddha statue with my giant fists and ran out of there! 
Just kidding. I have tiny baby-fists. Not about the weight, though. None of my pants fit. Thanks, imaginary side effect. 
STUFF I DID 
Watched this Instagram video over and over. Googled "Should I get a hedgehog." Concluded that I should not get a hedgehog. I should spare a hedgehog the fate of living anywhere near my cat. Or me, for that matter. I would annoy the bejesus out of a lil' hedgie. 
STUFF OTHER PEOPLE DID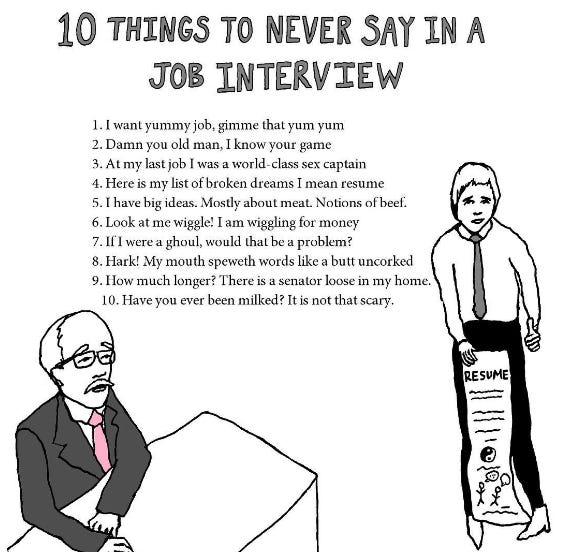 "World-class sex captain" 
The Trailer for Same Kind of Different as Me Is Exactly Why White People Must Be Stopped 
When the Gods decide to show favor to us, it is a sin not to rejoice and exult in your fortune. It is also necessary that when given this unexpected bout of grace, its shared so that others can receive and partake in the good. So when Dolezal, the Goddess of Post-Racial Fuckshit, decided to descend from the heavens and bless me with the trailer for Same Kind of Different as Me, it became my mortal duty to share it with you.
This is not the only hilarious response to this trailer. 
In fact, HERE.  
Same Kind of Different as Me: the year's most astonishing trailer so far, by far
God, I hate this film so much. I want to set it on fire. I want to kick it to splinters in front of its crying children. I want to drown it in a bucket of horse diarrhea. This is the worst, most offensive thing I have ever seen.
I can't wait for the reviews once this movie comes out! I hope no one gets the idea to destroy any evidence that it ever existed and hustle Renee Zellweger and Gregg Kinnear off to an underground bunker somewhere to live out the rest of their days. The release of this film is going to create such an explosion of comedy in film reviews, it's going to be a critical Renaissance. 
The Lost Art of Custom-Illustrating Your Favorite Books 
Let's say you own a three-volume set of Revolutionary War history. Your book-binder (because you are the kind of person who has a binder) can add all kinds of things to it: Engravings, letters, autographs, even photographs. These might include memorabilia from your own collection or family history, or things you bought at auction, or items the bookbinder offered for sale. 
Or you could use your own illustrations! This is a delightful story, with examples. I want to be the kind of person who has a book-binder. 
Hesitant to Make That Big Life Change? Permission Granted
Seeking approval and external validation is part of the human experience, but when it comes to making a big life change, they can be hard to find. People expect you to stay how you are, to maintain the status quo, to stay the course. And if you get bogged down looking for that affirmation to make a change, you may never make it.
Well, that does it. I'm off to adopt my hedgehog! 
I shall name him Mr. Biffles, 
Alice