Alice Bradley's Weekly Newsletter: Crazy on You!
DO NOT BE ALARMED
I don't really want to go crazy on you. That Heart song has taken up residence in my head this week. I started to write a blog post called "Please Don't Go Crazy On Me" but it's not exactly a fresh reference. I DON'T WANT TO LOSE THE MILLENNIALS. 
THING I WROTE THIS WEEK 

Anxiety: Even Less Fun Than You'd Think 
 
Me: Huh. Did I eat something weird? 

NFD: Hello. I am the Nameless, Formless Dread. 

Me: Jesus—get off me! I'm trying to work. 

NFD: I will help. That thing you're doing is bad. 


THINGS I WANT TO SHARE WITH YOU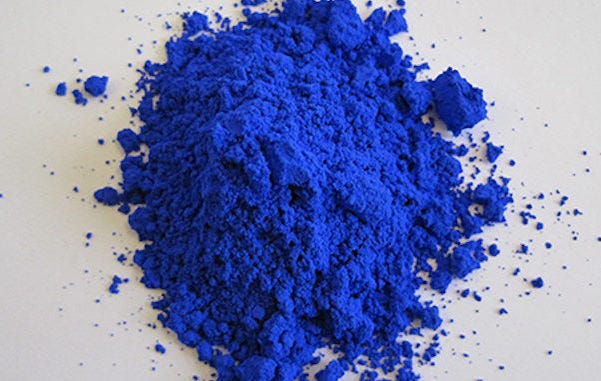 Hot damn! This reminded me of a story about the late, great Oliver Sacks, who once got super high and hallucinated a brilliant shade of indigo that he then searched for, to no avail, for years. We found it, Oliver! Come back! 
 
For the next four hours, I will witness an exorcism—or, as they prefer to call it, "deliverance session"—and it will blow my mind.
I've been reading exorcism stories lately. I swear I'm not possessed by even a single minor demon.
Stay at it, but stay light. Don't be afraid to do what comes naturally.
Remember, writers/artists/mimes/whatever you do: if you're not having fun, your audience isn't going to, either.

Speaking of which: it's a long weekend! I'm going to go listen to more Heart and also eat soft-serve ice cream for lunch.